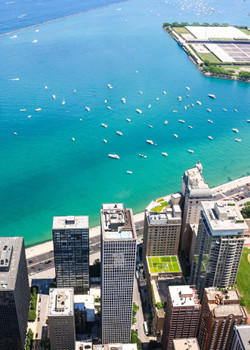 Biography
After 15 years in senior leadership at two high growth financial publishers, and starting my own marketing consultancy, I discovered my calling as a business coach in 2005. I have worked with hundreds of successful business owners, mid market executives and top producing professionals. Highlights include: Numerous clients on Inc. 5000 list. Coached CEO's of the #1 brand in several industry sectors. WholeFood Supplements > RE investing/Flips > Mortgages >IT Training > Yacht Sales. Regular contributor on CNBC TV, Reuters, Dow Jones. Key note speaker American Bankers Association, Toronto Stock Exchange,National Futures Association.
My core capabilities include:
Leadership Coaching
Leadership Development Programs
Life Coaching
My primary focus these days is working with CEO's and their executive teams.
Coaching Credentials
20-years experience owning and operating several profitable businesses
Member of the International Coaching Federation (ICF)
Certified Coach from ICF accredited CoachU, (CEG)
"ACCP" Advanced Corporate Coaching Program
Director of Men's Ministry for Palm Beach Community Church 1995 – 2005
Client Success Stories
Coached numerous CEO's of high growth firms making the Inc 5000 list.
Supported the #1 Yacht broker at the fastest yacht brokerage in the world.
Worked with and coached the #1 commercial broker in the US for several years.
Coached the CEO/Executive Team for a high growth natural retail company that yielded one of the highest growth multiples in history.
Delivered a customized leadership development program for top 60 employees receiving a 90% customer satisfaction score!
Coached the CEO of #1 RE flip company (Palm Beach) in Florida during three year span.
One of my clients has become the fastest growing personal branding company, for Best Selling Authors.
Supported the VP of Sales and RSM for a national brand growing 3x in just 5 years.
Coached the VP of Sales and sales team #1 IT Trainor / Workforce development in Chicago for last 6-years!
Coached CEO of a specialty tax firm that has serviced 10% of the top 500 CPA firms in the US.

Biography
20 Years Experience
Dan has over 20 years experience in management and working with Executives, ranging from pre-revenue start-ups through billion dollar, international, organizations. His core capabilities include New Product Development & Sourcing through Retail Sales Operations (both domestic and international). Dan has worked with and or consulted for: GNC, Vitamin Shoppe, Cytosport, Pharmavite, Lifetime Branding, Firmenich and numerous private equity firms.
Solving the Alignment Paradox
Dan is committed to helping organizations solve the Alignment Paradox and unleash their teams. He founded The RedBoard Group to provide strategic consulting and targeted investments where he serves a hands on, executive role (NeoPro Nutritional Sciences). He also coaches executive and high potential young leaders as a partner of Results Driven Coaching.
Outside of work, Dan studies and teaches Brazilian Jiu Jitsu where he has achieved the rank of Black Belt.

Biography
Personal
Husband to Brittni. Dad to George and growing by one in December! Chip has a Bachelors Degree in Religion from Liberty University and a Master of Divinity in Leadership from Liberty Theological Seminary.
Community Involvement
Youth baseball coach
Initiated and participating in international mission partnership with the Wayuu Indians in Colombia
Council Member of Palm Beach Baptist Network
Hobbies
George's jungle gym
Sports enthusiast
Self-proclaimed master of the grill
Leadership
5 years experience in Organizational Consulting and Executive Coaching
Coached owners, managers and entrepreneurs to achieve personal and corporate goals.
Led organizational and executive level retreats to discover and align organization around key cultural priorities.
Consulted on social media and commercial marketing platforms.
Led executives in organizational value discovery and implementation.
17 years experience in Not For Profit Leadership as a Pastor & Church Planter
Developed the vision and strategy for launching and growing a healthy church that began with 7 people and grew to over 200.
Led paid and volunteer leadership teams ranging from 3-35 members.
Created and provided strategic oversight to annual budgets and event calendars.
Started and developed internship program.
Director of Center for Pastoral Leadership—Liberty Theological Seminary (Jan '07-May '09)
Recruited team and developed event that grew from 50-500 students in weekly attendance.
Developed mentoring program that grew from 0-45 students.
Personally coached 20 future organizational leaders.

Biography
Bill Griffis has been helping forward-looking organizations confront challenges and seize growth opportunities for over 30 years. As an executive coach and trusted advisor, Bill keeps the focus on identifying new ways to grow the business and transform the enterprise into a more flexible, adaptive and innovative culture. Bill has a multi-faceted management consulting, executive management and executive coaching career. He has over 20 years of experience in international business operations, strategic technology planning, and financial systems development. Bill also served as an adjunct faculty member at Northwood University, instructing and presenting on Leadership & Management.
He is a former chairman of Vistage International, an executive coaching and strategic management firm. In this capacity he led and facilitated a group of local area business owners and CEOs dedicated to business growth and personal development. Bill selected and directed a series of executive presentations on strategic management topics and led strategic issue processing sessions designed to provide focus and accountability to member executives.
Bill served as director of strategic planning for ITT's Advanced Technology Center, where he was responsible for worldwide business and product plans and supported corporate vice presidents in annual reviews of operating units located in Europe, the UK and the U.S. Bill was also group vice president of a $10 million software development firm where he increased sales five-fold within 3 years and strengthened marketing, HR and financial management capabilities. He is a former senior manager at Arthur Andersen & Co., a global auditing and management consulting firm. He is a former special assistant to a U.S senator. He was chosen during the Gerald Ford administration as one of 25 business executives to participate in a one-year White House sponsored program of education and leadership service within a federal government agency.
Bill was selected for appointment to the U.S. Air Force Academy and graduated with a B.S. degree and navigator rating. After completing pilot training, he served as pilot on airborne command post and refueling missions based at Strategic Air Command (now Stratcom) headquarters in Omaha, NE. In addition to his flying duties Captain Griffis conducted VIP briefings for visiting foreign dignitaries. Bill earned a master's degree in business administration (MBA) from Creighton University in Omaha. He served as president of the Omaha Symphony Council and assisted with economic development, government, and civic affairs efforts for the Omaha Economic Development Council, the mayor of Omaha and private organizations. Bill and his wife, Linda, live in Palm Beach Gardens, FL. They raised three sons, one of whom served as an Army Special Forces officer in Iraq, Afghanistan and Egypt. Bill and his wife enjoy reading and attending chamber concerts in the greater Palm Beaches area.
Coaching Credentials
Mentored freshmen on Honor Code at U.S. Air Force Academy

MBA from Creighton University, graduated top 10% of class

Former TEC/Vistage Chair: Led leadership development for small business owners

Director of Strategic Planning for ITT a $ 30 billion international conglomerate

Adjunct Professor, Leadership Development: Northwood University
IS OUR COACHING RIGHT FOR YOU?
Take our quick assessment to learn if we're a good fit.
Original article by Sarah Landrum on IFC Free lunch, drinks and coffee. Discounted gym membership. Complimentary MacBook. It may seem as though millennials are attracted to new jobs for these types of perks, but the youngest generation of professionals has a different...