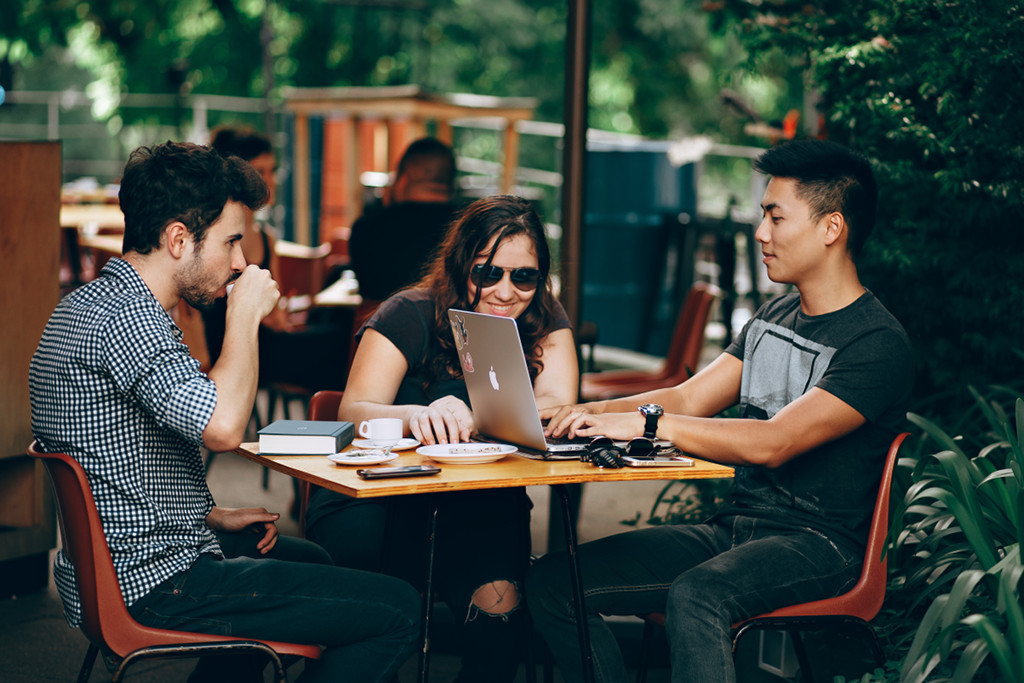 Free lunch, drinks and coffee. Discounted gym membership. Complimentary MacBook. It may seem as though millennials are attracted to new jobs for these types of perks, but the youngest generation of professionals has a different idea.
It turns out that millennials want coaching more than any other workplace benefit. This form of on-the-job training serves them—and the company—well in a number of ways.
Coaching = Feedback
A global survey conducted by the Harvard Business Review and SuccessFactors found that 1,400 millennial respondents wanted more feedback from their managers. In fact, millennials said they desired this type of one-on-one contact 50 percent more than their colleagues of different ages. They would also like to meet with their manager(s) once a month for a discussion on their personal progress.
These feedback sessions aren't just a chance to say here's what you're doing right and here's what you're doing wrong. Instead, managers can help employees create actionable steps to improving one's workplace performance—in other words, they're coaching their millennial staffers, so they receive even more positive feedback down the line. Needless to say, seeing improvements in their work is sure to make millennials feel happier on the job.
Coaching Inspires Staffers to Do Better
The coach of a sports team can lift them from a half-time slump to a last-minute victory, but it's all about inspiration. Whether a coach is brought in to train employees or the managers who will then take on that leadership role, it's important that the keys of motivation are shared for maximum success.
There are many ways to approach the task of inspiring others. You might provide a clear image of what the future of the company should look like, or you might drive numbers and deadlines to make sure everyone's on target. No matter what, you're motivating your team to do better and coaching them to the finish line, which is exactly what they want from you.
Coaching Isn't Managing
It has been pointed out that there are two vital distinctions between coaching and management. For one thing, a coach should strive to create an environment that's collaborative, rather than bureaucratic. In other words, managers should be working alongside their staff so everyone's on an equal playing field. This makes millennials feel like more integral parts of the team, which only makes work more fulfilling.
On top of that, a coach pushes team members toward success. So, rather than keep ideas to themselves in case they upset or offend a manager, millennials should also have no fear in bringing thoughts and suggestions to their higher-ups. Coaching makes the workplace feel like a safe place for this kind of contribution because everyone feels more like collaborators than employees in a hierarchy.
Coaching Gives Recognition for Hard Work
Millennials work hard to make themselves better employees in so many ways. Hundreds of thousands of people per year sign up for online courses to continue their education, while others work additional hours, volunteer for more projects or stay out late to schmooze clients over dinner.
Not all these efforts receive the recognition they deserve. Millennials crave feedback, and this is partly why: They want to know what they're doing right, and they want to feel as though they're appreciated for it. Whether it's through a one-on-one feedback session or at a meeting in front of the entire team, sharing the spotlight will make your millennial employees feel valued.
Coaching Makes the Team the Best It Can Be
A great team is the sum of its parts—in most cases, it won't succeed with only one great player on board. Coaching can be used to avoid that type of lopsidedness, since regular feedback and recognition for hard work helps each person work more effectively and become an even more integral part of the whole group's success.
On top of that, working alongside well-trained, hardworking teammates will push everyone to do better. Accomplishing more and earning accolades are all things millennials crave in the workplace, and coaching can take the entire team there.
With all this in mind, it's clear to see why coaching is the key to making millennials happy in the workplace. They'll not only hone their skills and improve on the job, but you'll also be able to help guide them on exactly how to do it.