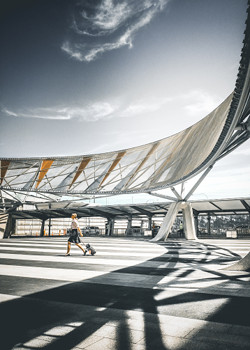 Effective CEO Coaching
You have an inspiring Vision to improve lives and change the world. You think big, and your passion runs deep!
You know that your product or service can be the Next Big Thing! And yet, there is something in the way. You have obstacles and people holding you back. Perhaps it's a profit-driven board, a lack of stakeholder alignment, a dysfunctional team, or you struggle with belief or the courage to go for it! You are not alone. These are all a normal (and necessary) part of living your purpose on the Hero's journey.
Our mission and the Results Driven Coaching process was created to help. We have served dozens of purpose-driven CEOs for over a decade to overcome these obstacles. Our clients have become industry leaders, Inc 5000 award winners and others to play big quietly, serving and improving lives under the radar. With our amazing CEO coaching in West Palm Beach, FL, we help purpose-driven leaders find their path and the way home!
To learn more, read one of our change-the-world leader blog posts or schedule a 30-minute complimentary coaching session with Nick Van Nice.
Nick is exceptional at facilitating you toward your personal vision and then holding you accountable to attaining it with utmost integrity. I can honestly say I would not have attained the success I have (both personally and professionally) without Nick.
I worked with Nick for 4 years during my time at FoodState, Inc. During that time, he was integral in helping me build a sales and leadership team that grew multiples in revenue, and responsibility as many of our team members expanded their roles with his assistance. I also had the pleasure of helping Nick as he built a company wide leadership development program that helped build leaders and a positive culture throughout our organization. Nick's coaching skills, in combination with his significant professional experience, make him a valuable ally for any leader looking to grow themselves or their business.
Developing Leaders
Read what Robert Craven, CEO of
MegaFood
wrote about Leadership Development and working with Results Driven Coaching!
IS OUR BUSINESS COACHING RIGHT FOR YOU?
Take our quick assessment to learn if we're a good fit.
Consider what the late & great Steven Covey says, "Often times the way we see the problem, is the problem!" I have coached hundreds of managers remotely across dozens of organizations of various sizes since 2007. The shift to remote work didn't change a thing for...