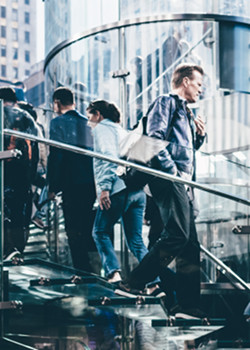 Integrity
Integrity is the vigilant fit between calling and conduct. We believe that all true enduring success starts and ends with being true to thyself, as designed and purposed by the Creator. We will model truth-telling and honor our calling as Coaches by dignifying each client around their unique purpose and needs.
Authentic Connection
Authentic connection creates a spontaneous relationship that is open, flexible and confident.  By consistently creating a space for the client's agenda, the coaching dynamic delivers what the client needs most in every session.
Results
We exist for one reason; to drive results. The RDC process is proven to elicit greater self awareness, emotional intelligence and influence with others. Our coaches will challenge you to grow in a positive and principled way that your entire organization will appreciate. We are totally committed to our Clients success.
Relationship
Personal growth happens best when you are stretched outside your comfort zone and you have a guide that knows the path and challenges you to stay the course. Think Olympic Coach. We employ similar principles to help you achieve "Gold" in your personal and professional life. Our clients hire us to be their partner in leadership, and along the way we become their Trusted Advisor.
IS OUR BUSINESS COACHING RIGHT FOR YOU?
Take our quick assessment to learn if we're a good fit.
Consider what the late & great Steven Covey says, "Often times the way we see the problem, is the problem!" I have coached hundreds of managers remotely across dozens of organizations of various sizes since 2007. The shift to remote work didn't change a thing for...