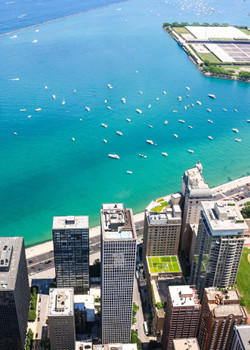 Biography
After 15 years in senior leadership at two high growth financial publishers, and starting my own marketing consultancy, I discovered my calling as a business coach in 2005. I have worked with hundreds of successful business owners, mid market executives and top producing professionals. Highlights include: Numerous clients on Inc. 5000 list. Coached CEO's of the #1 brand in several industry sectors. WholeFood Supplements > RE investing/Flips > Mortgages >IT Training > Yacht Sales. Regular contributor on CNBC TV, Reuters, Dow Jones. Key note speaker American Bankers Association, Toronto Stock Exchange,National Futures Association.
My core capabilities include:
Leadership Coaching
Leadership Development Programs
Life Coaching
My primary focus these days is working with CEO's and their executive teams.
Coaching Credentials
20-years experience owning and operating several profitable businesses
Member of the International Coaching Federation (ICF)
Certified Coach from ICF accredited CoachU, (CEG)
"ACCP" Advanced Corporate Coaching Program
Director of Men's Ministry for Palm Beach Community Church 1995 – 2005
Client Success Stories
Coached numerous CEO's of high growth firms making the Inc 5000 list.
Supported the #1 Yacht broker at the fastest yacht brokerage in the world.
Worked with and coached the #1 commercial broker in the US for several years.
Coached the CEO/Executive Team for a high growth natural retail company that yielded one of the highest growth multiples in history.
Delivered a customized leadership development program for top 60 employees receiving a 90% customer satisfaction score!
Coached the CEO of #1 RE flip company (Palm Beach) in Florida during three year span.
One of my clients has become the fastest growing personal branding company, for Best Selling Authors.
Supported the VP of Sales and RSM for a national brand growing 3x in just 5 years.
Coached the VP of Sales and sales team #1 IT Trainor / Workforce development in Chicago for last 6-years!
Coached CEO of a specialty tax firm that has serviced 10% of the top 500 CPA firms in the US.
IS OUR BUSINESS COACHING RIGHT FOR YOU?
Take our quick assessment to learn if we're a good fit.
Consider what the late & great Steven Covey says, "Often times the way we see the problem, is the problem!" I have coached hundreds of managers remotely across dozens of organizations of various sizes since 2007. The shift to remote work didn't change a thing for...